More about this coffee
Deerstalker & Islands Chocolate Bar Bundle
Delight in the tastes of Islands Chocolate with our best selling Deerstalker coffee all in one gift box.
What you'll get:
250g bag of Deerstalker beans
Bar of Islands Chocolate 55%
*Spoon not included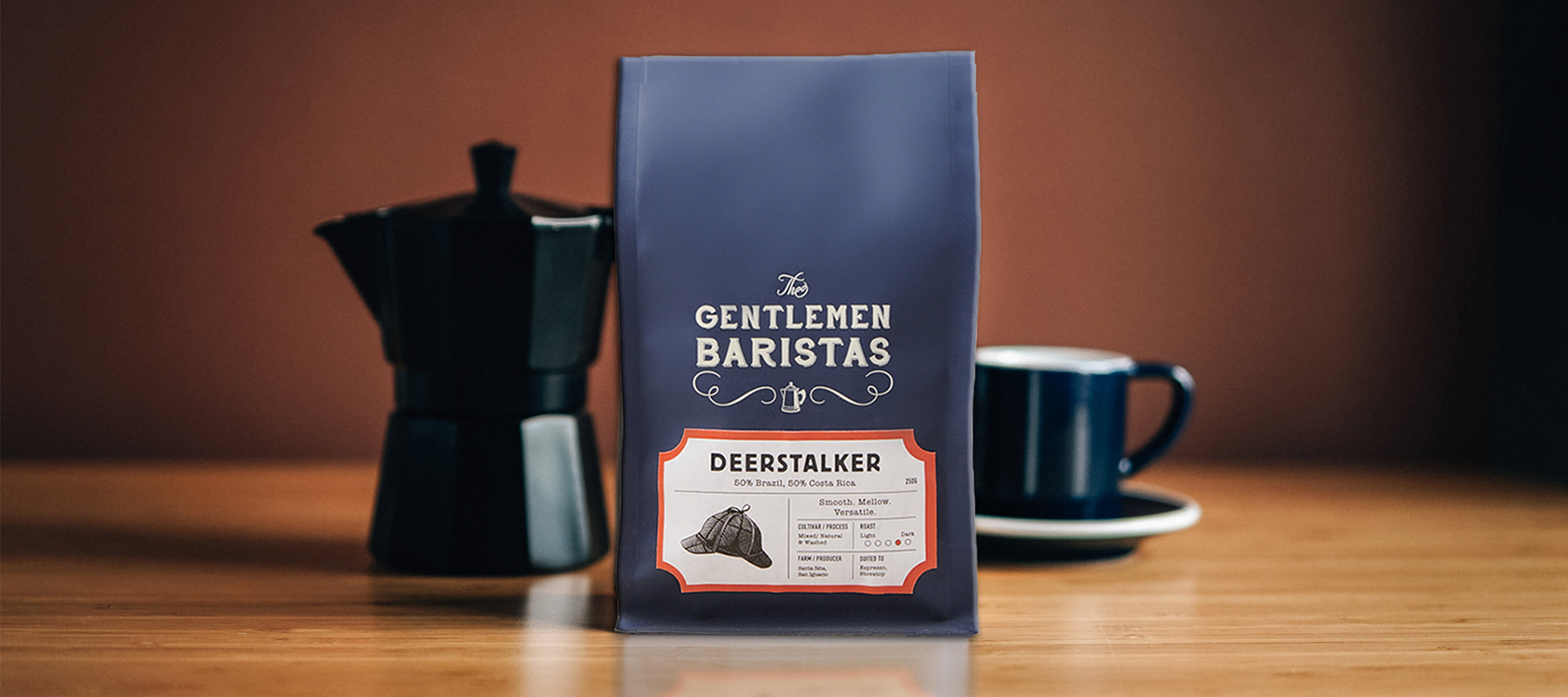 Try our subscription
WELL-MANNERED COFFEE
Your favourite Gentlemen Baristas coffee. Which hat will you choose?
DELIVERED TO YOU
When's a good time for you?
YOUR CHOICE
Beans or ground ? Pick the perfect pack for you.