More about this coffee
Loveramics Tulip Coffee Mug and V60 with gold logo
A perfect set, created for our Fascinator coffee but can be used for any of your coffee selections. An elegant curved design the Loveramics Tulip Mug is made by experienced craftsman with the finest quality materials. The porcelain is fired at 1300 degree Celsius which makes the Loveramics Tulip Mug strong and durable. The rounded inside profile allows the fuller flavour of the coffee to develop. T
he thick walls of the Tulip Mug is designed to retain the temperature of the coffee for longer. Perfect for brewing our Fascinator coffee or any of your coffee selections. Insulating and durable, the Hario Ceramic V60 Dripper is simple to use and clean. An ideal brew method for fruit-forward coffees, with excellent heat retention due to its ceramic body. The V60 is an incredibly versatile brew method, lending itself to different types of pour patterns, temperatures, and even for hot and cold brews.
Created as part of our Fascinator coffee collection.
Buy the Fascinator coffee HERE. 
What you'll get:
1 x Loveramics Tulip Coffee Mug with gold rim and The Gentlemen Baristas logo
1 x Harrio V60 with gold The Gentlemen Baristas logo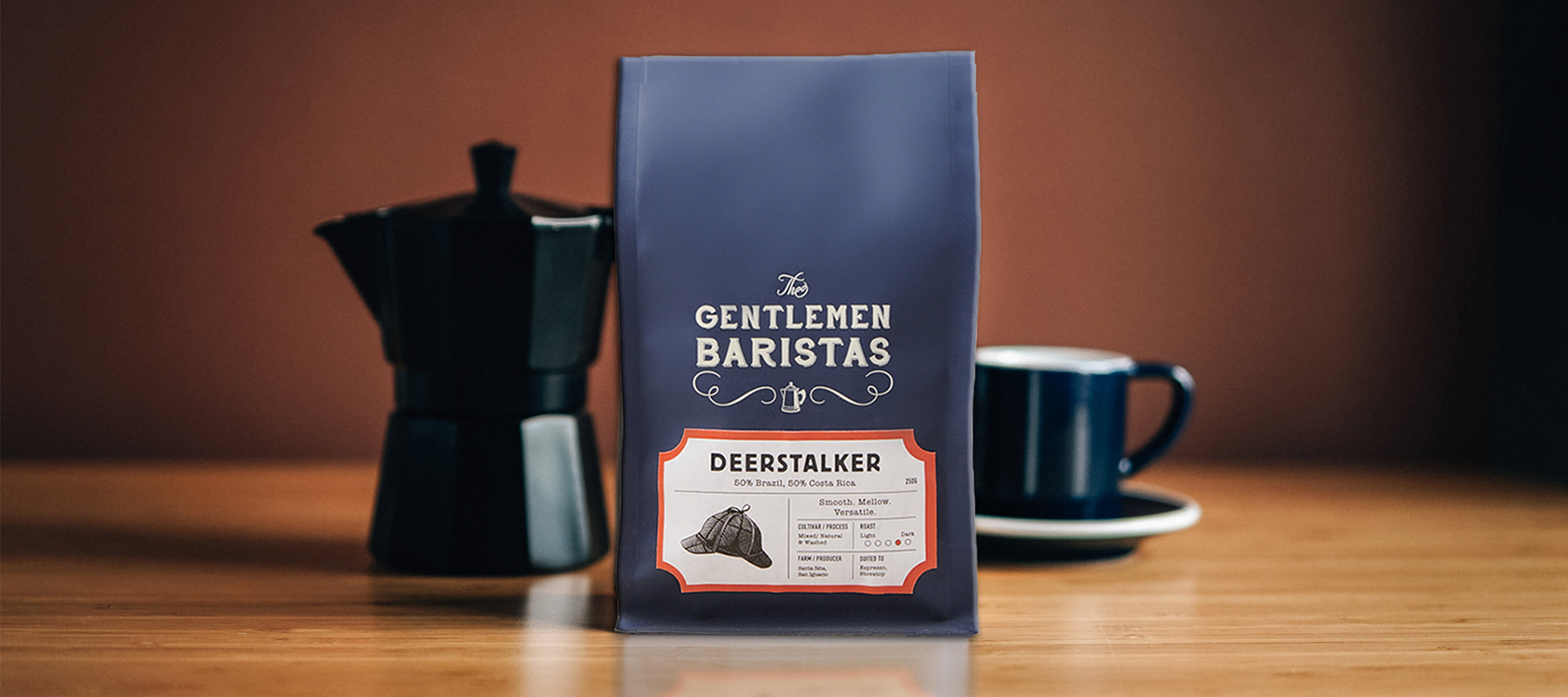 Try our subscription
WELL-MANNERED COFFEE
Your favourite Gentlemen Baristas coffee. Which hat will you choose?
DELIVERED TO YOU
When's a good time for you?
YOUR CHOICE
Beans or ground ? Pick the perfect pack for you.