Information
Origin

Aruda, Papua New Guinea

Cultivar/Process

Bourbon, Arusha, Blue Mountain, Mondo Novo/Natural

Farm/Producer

Various small holders

Type

Single Origin
Flavour Profile
Roast

Tasting Notes

Strawberry Milkshake, Blueberries, Chocolate Ganache

Brewing Method

Filter Brewing Methods
More about this coffee
Propeller - Single Origin - Papua New Guinea
If you're a pour-over brewer, Propeller is the coffee for you.
A charming example of a well-processed natural coffee from Papua New Guinea; it's a flavourful and sweet cup of coffee with complex tasting notes.
Arufa Natural;

Arufa Natural Coffee refers to the Arufa region where the coffee is sourced and the specific processing of the cherries.
The network is established in both Jiwaka Province and Western Highlands Provinces. These highlands (1,520 to 1,770 metres above sea level) are flat lands as the valley is part of a huge plateau with stony mountains ridge bordering the edges. Particularly appreciated during the colonial era for its comfortable weather, astonishing landscape, rivers and soil fertility, large coffee and tea plantations were therefore established.
Today, these plantations have been split and given to the Papua Guineans. The coffee farming communities maintained the coffee gardens where Bourbon, Arusha, Blue Mountain varieties were planted and later on, Mondo Novo variety was introduced.
The Arusha Natural coffee is the result of a commitment to the production of high quality cherries and Monpi's expertise for processing. Cherries are hand-picked by and sold at the Kindeng wet mill. Monpi then selects the best cherries , which are directly sun dried (omitting the pulping, fermenting and washing stages) for a period of about a month, before being hulled to green beans. The dry cherries are processed to green beans in the Kagamuga Monpi facility then moved to Goroka for the final cleaning process.
Buy a kilo and save pounds.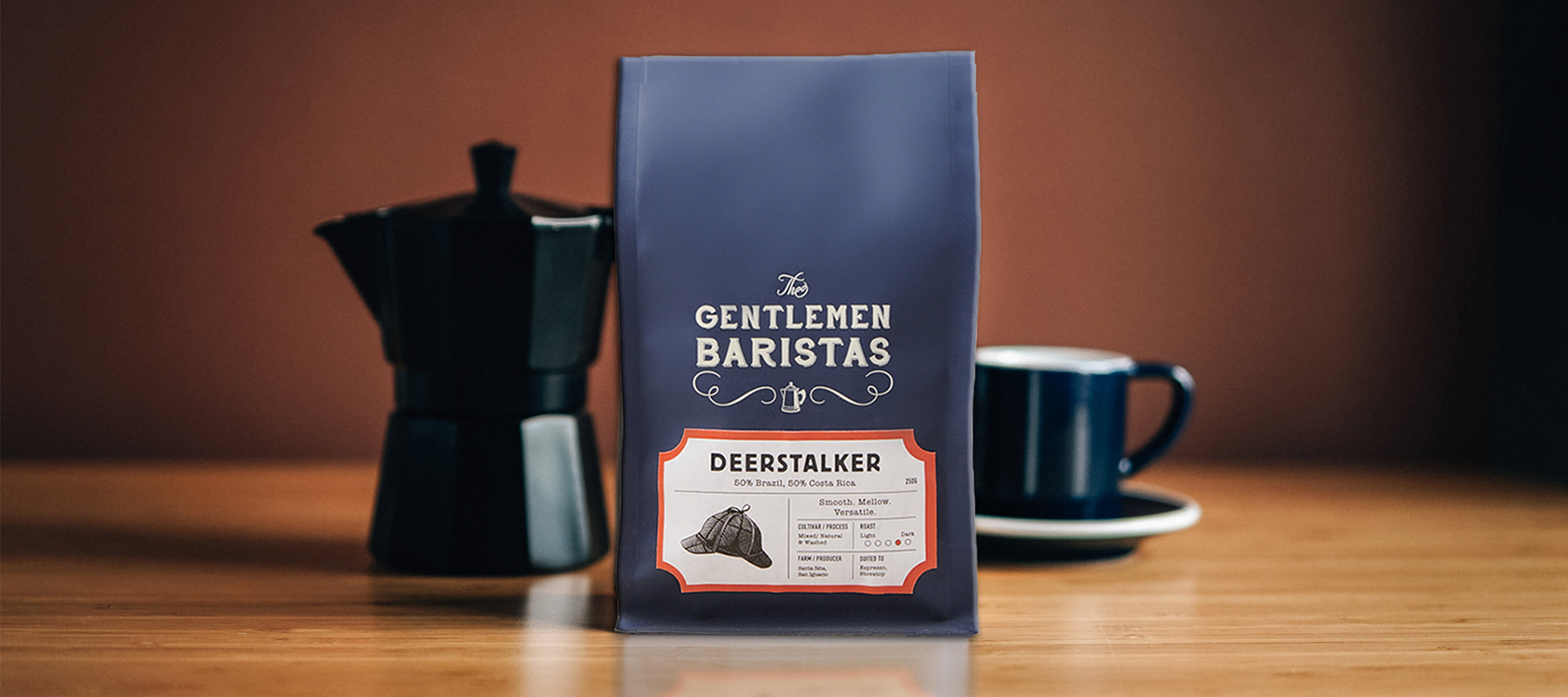 Try our subscription
WELL-MANNERED COFFEE
Your favourite Gentlemen Baristas coffee. Which hat will you choose?
DELIVERED TO YOU
When's a good time for you?
YOUR CHOICE
Beans or ground ? Pick the perfect pack for you.