Information
Origin

Brazil/Honduras

Cultivar/Process

Mixed/Natural,Washed

Farm/Producer

Various

Type

Blend
Flavour Profile
Roast

Tasting Notes

Dark Chocolate, Walnut, Treacle

Brewing Method

Espresso, Stovetop
More about this coffee
Gatsby - Blend - Brazil & Honduras
Gatsby tastes strong and intense, therefore it is a perfect option for those who like darker coffee flavours and enjoy brewing their coffee using a Moka Pot or espresso machine. This coffee works especially well with bean-to-cup brewers too. It is perfectly balanced served with or without milk.
The Gatsby is showcasing traditional coffee flavours. We have roasted it slightly darker than the rest of our range to inherit the characteristics of dominant dark chocolate, with low acidity and a smooth heavy body. The roasting has been taken to the point where the natural sugars are browned giving this coffee dark brown sugar notes, which particularly reminds us of treacle.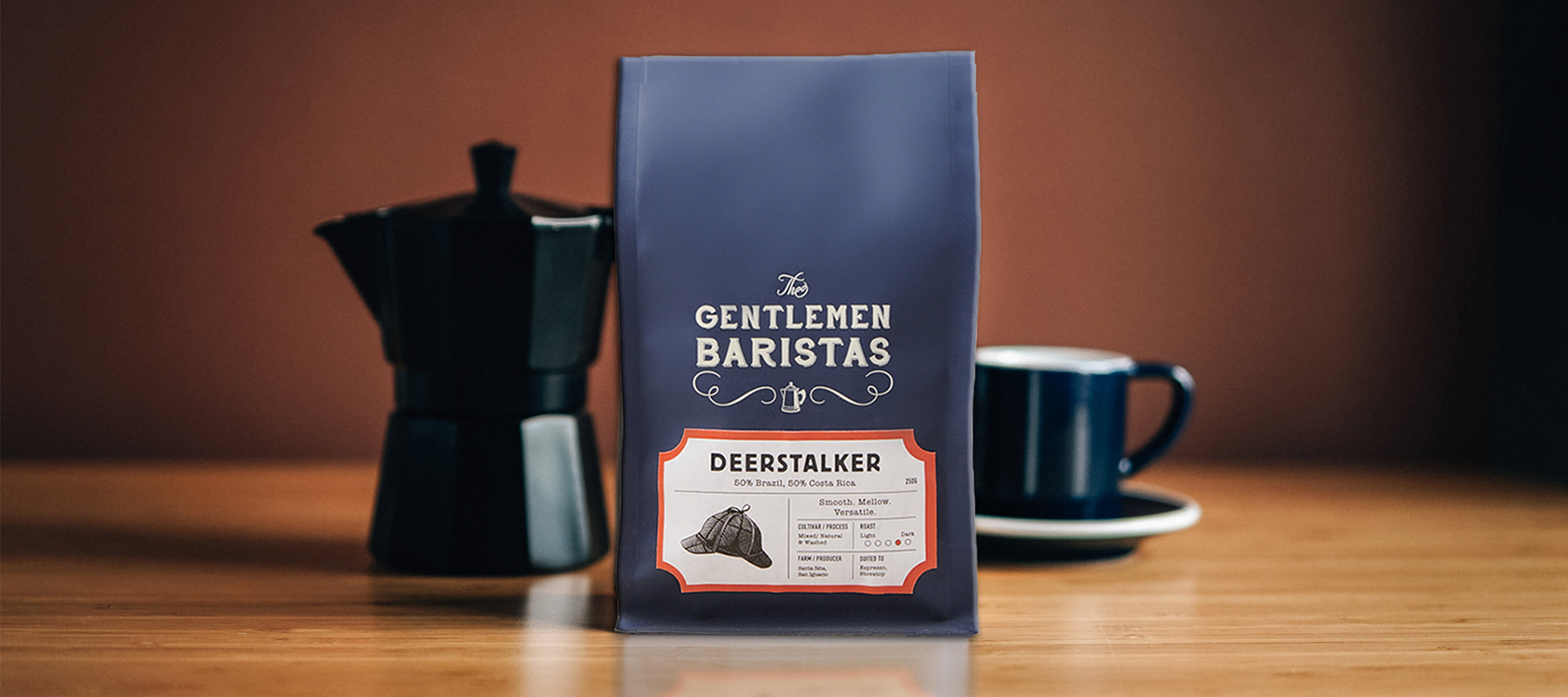 Try our subscription
WELL-MANNERED COFFEE
Your favourite Gentlemen Baristas coffee. Which hat will you choose?
DELIVERED TO YOU
When's a good time for you?
YOUR CHOICE
Beans or ground ? Pick the perfect pack for you.