Information
Origin

Colombia

Cultivar/Process

Mixed

Farm/Producer

Various Small Holders

Type

Single Origin, Decaf
Flavour Profile
Roast

Tasting Notes

Cacao, Sugar, Roasted Nuts

Brewing Method

All Brewing Methods
More about this coffee
Beanie - Single Origin Decaf - Colombia
We believe that just because you choose to drink decaf doesn't mean you should have to compromise on quality. Our decaffeinated coffee is roasted in a way that will be suitable for all brewing methods.
The coffee is submerged several times in ethyl acetate solvent (EA). In the case of sugarcane decaf, the ethyl acetate is naturally obtained from the fermentation of sugarcane grown in Colombia and not from chemical synthesis. Once the caffeine is reduced to the desired level, the beans are cleaned to remove the remaining EA and dried to between 10–12%.
Buy a kilo and save pounds.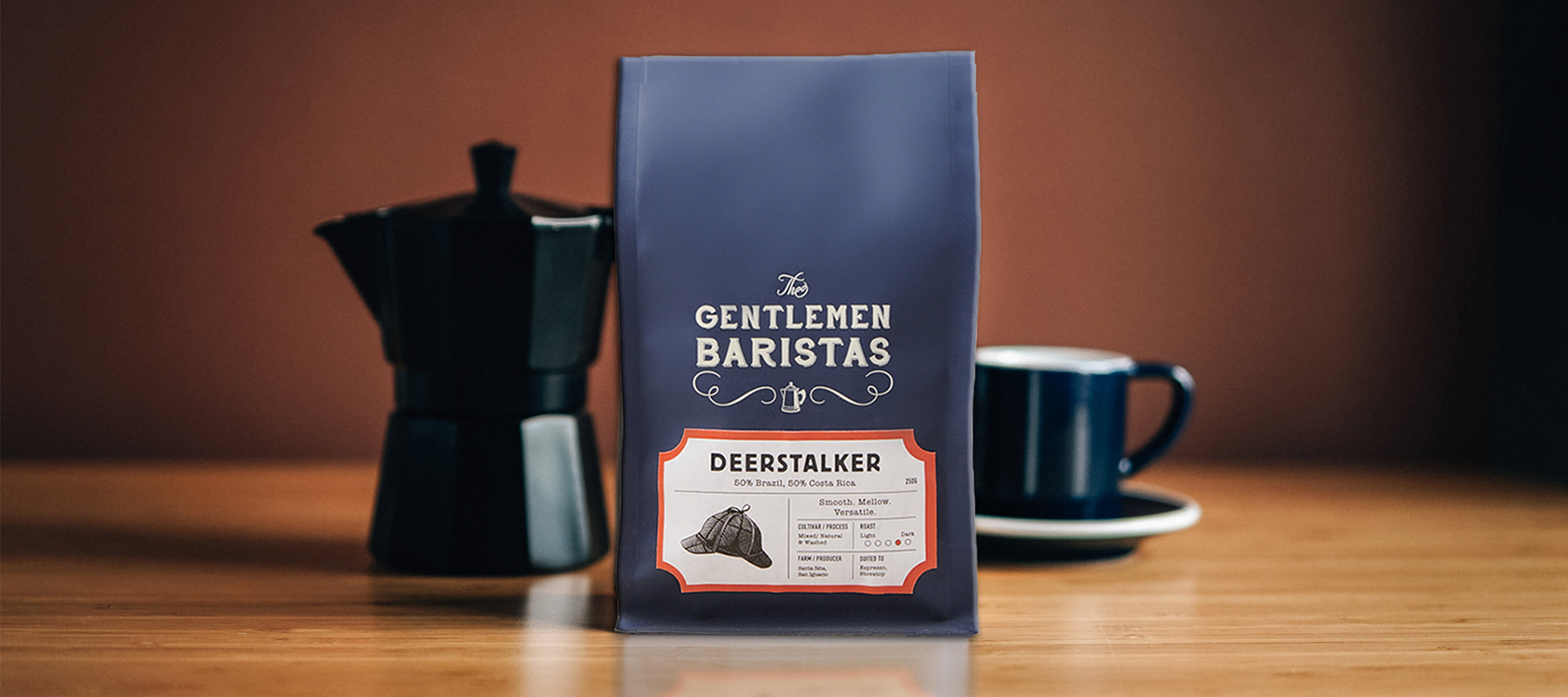 Try our subscription
WELL-MANNERED COFFEE
Your favourite Gentlemen Baristas coffee. Which hat will you choose?
DELIVERED TO YOU
When's a good time for you?
YOUR CHOICE
Beans or ground ? Pick the perfect pack for you.