More about this coffee
Loveramics Bond Mug
Loveramics Bond Coffee Mug (Denim) 300ml
A sleek straight sided design the Loveramics Bond Coffee Mug is made by experienced craftsman with the finest quality materials. The porcelain is fired at 1300 degree Celsius which makes the Bond Coffee Mug strong and durable and produces the distinctive brightly coloured, high-gloss finish. The rounded inside profile allows the fuller flavour of the coffee to develop. The thick walls of the Bond Coffee Mug is designed to retain the temperature of the coffee for longer and the Bond Coffee Mug comes with an additional space built into the base for extra heat retention.
A favourite with barista's globally the Loveramics Bond coffee cup range is the World Barista Championship Official Brew Bar Cups.
Loveramics Bond Coffee Mug Dimensions:
Diameter 8.5cm, Height 10cm
Volume: 300ml
Loveramics Bond Coffee Mug Additional Information:
Restaurant grade and food safe
Dishwasher safe
Microwave safe
Material: Porcelain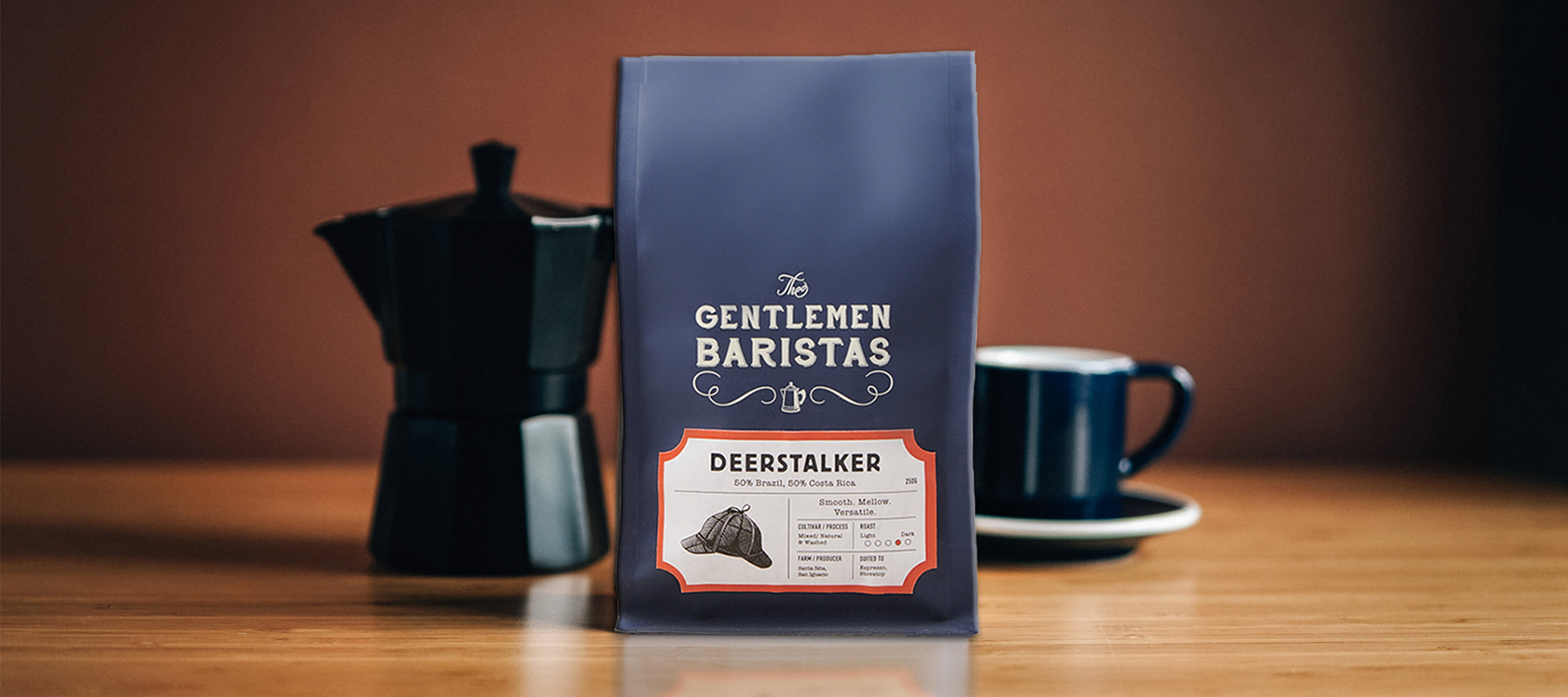 Try our subscription
WELL-MANNERED COFFEE
Your favourite Gentlemen Baristas coffee. Which hat will you choose?
DELIVERED TO YOU
When's a good time for you?
YOUR CHOICE
Beans or ground ? Pick the perfect pack for you.