Information
Origin

Brazil, Honduras, El Salvador, Ethiopia
More about this coffee
Espresso Starter Pack
Want to try our hats, but not sure where to start? Fear not, the Espresso Starter Pack has arrived.
You'll find three coffees we know you'll love. First, our house blend Deerstalker - with its chocolate and nutty notes, it's no wonder it's a winner at The GB coffee houses. Second, our single origin Top Hat, with flavours of Chocolate, Yellow Stonefruits and Roasted Almonds. And last but not least Gatsby, a scrumptious coffee with tasting notes of dark chocolate, walnut and treacle.
Best of all, buying the three together will get you a nice little discount on top. That's win-win-win-win. Want festive gift packaging? You can add that on at check-out.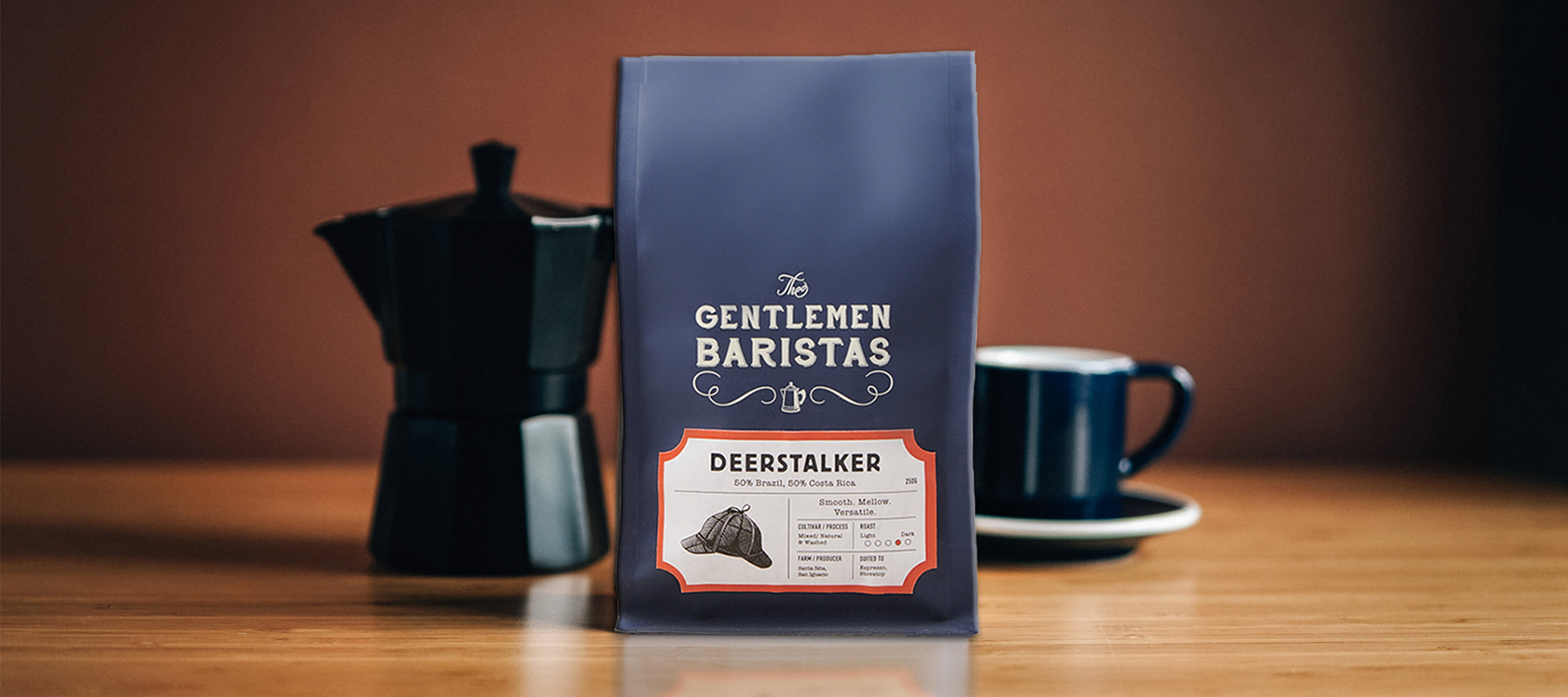 Try our subscription
WELL-MANNERED COFFEE
Your favourite Gentlemen Baristas coffee. Which hat will you choose?
DELIVERED TO YOU
When's a good time for you?
YOUR CHOICE
Beans or ground ? Pick the perfect pack for you.