Information
Origin

Kaguyu, Kenya

Cultivar/Process

SL28,SL34/ Washed

Farm/Producer

Kaguyu

Type

Single Origin
Flavour Profile
Roast

Tasting Notes

Blackcurrant, Blackberry and Lemon Sherbet

Brewing Method

Filter Brewing Methods
More about this coffee
Boater - Single Origin - Kenya
Boater is our coffee for people who like their filter coffee to have complex flavours and bold aromatics. Designed to be suitable for all filter brewing techniques, this beautiful coffee boasts tasting notes of Blackcurrant, Blackberry and Lemon Sherbet.
Buy a kilo and save pounds.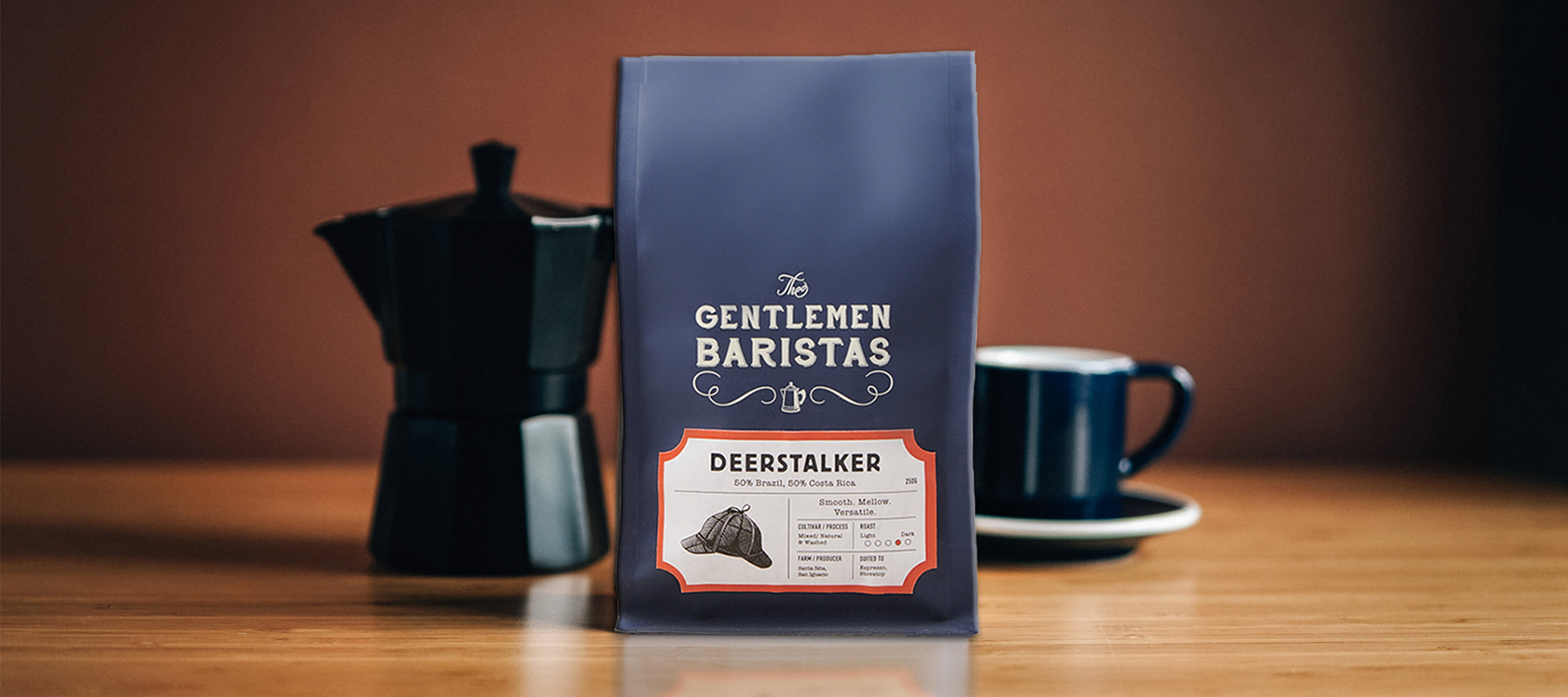 Try our subscription
WELL-MANNERED COFFEE
Your favourite Gentlemen Baristas coffee. Which hat will you choose?
DELIVERED TO YOU
When's a good time for you?
YOUR CHOICE
Beans or ground ? Pick the perfect pack for you.